Minimise risk. Be compliant.
Monitor your transactions with

ease
Unusual transaction detected
Time saving software
Let the software do the work for you automatically
Detect suspicious behavior
Get notified when an unusual transaction occurs
Automated bank connections
Real time bank connections for instant transaction monitoring
How does it work?
Create transaction profiles
Determine the expected transactions and create profiles based on predefined business rules.
Automatically monitor transactions
Automatically monitor imported transactions and get notified of unexepected transactions.
Create transaction profiles
Strategically creating transaction profiles play a pivotal role in the transaction monitoring process, allowing institutions to monitor transactions effectively.
Profile creation is done with a set of predefines business rules used to assess the legitimacy of transactions.
A comprehensive profile includes components as transaction amounts, frequency limits and client behavior patters.
Sort the transaction profile into categories such as VAT, rent or dividend, for a clear overview.
An integrated workflow so that the transaction profile always remains up-to-date.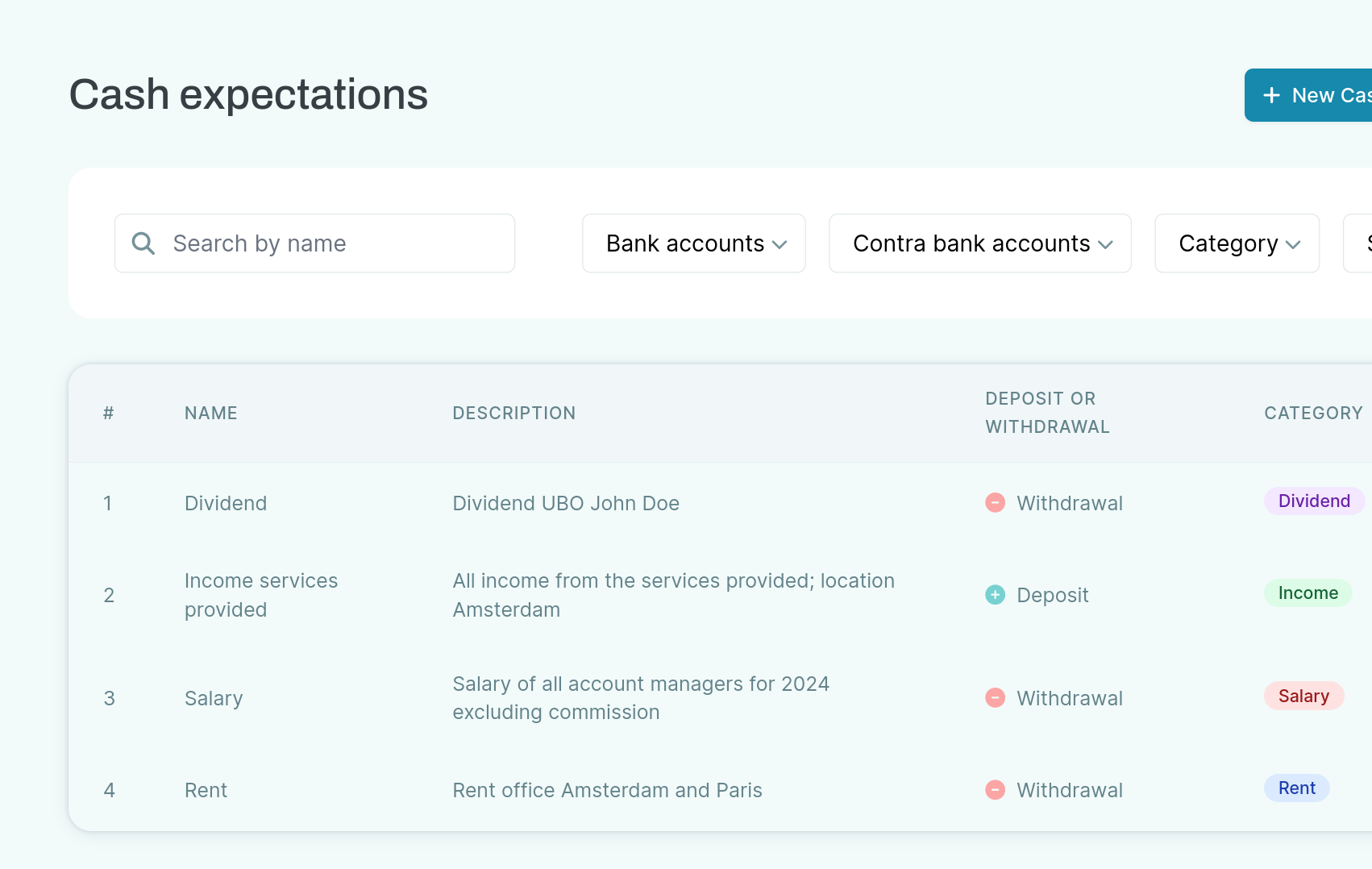 Import bank transactions
Import your transactions into the system and let the software do the work for you.
Real time bank connections for instant monitoring of transactions as they occur.
Coverage of 2200+ banks using direct bank connection.
Or create your own bank statement formats to import manually.
Coverage of all banks that export bank statements in CSV.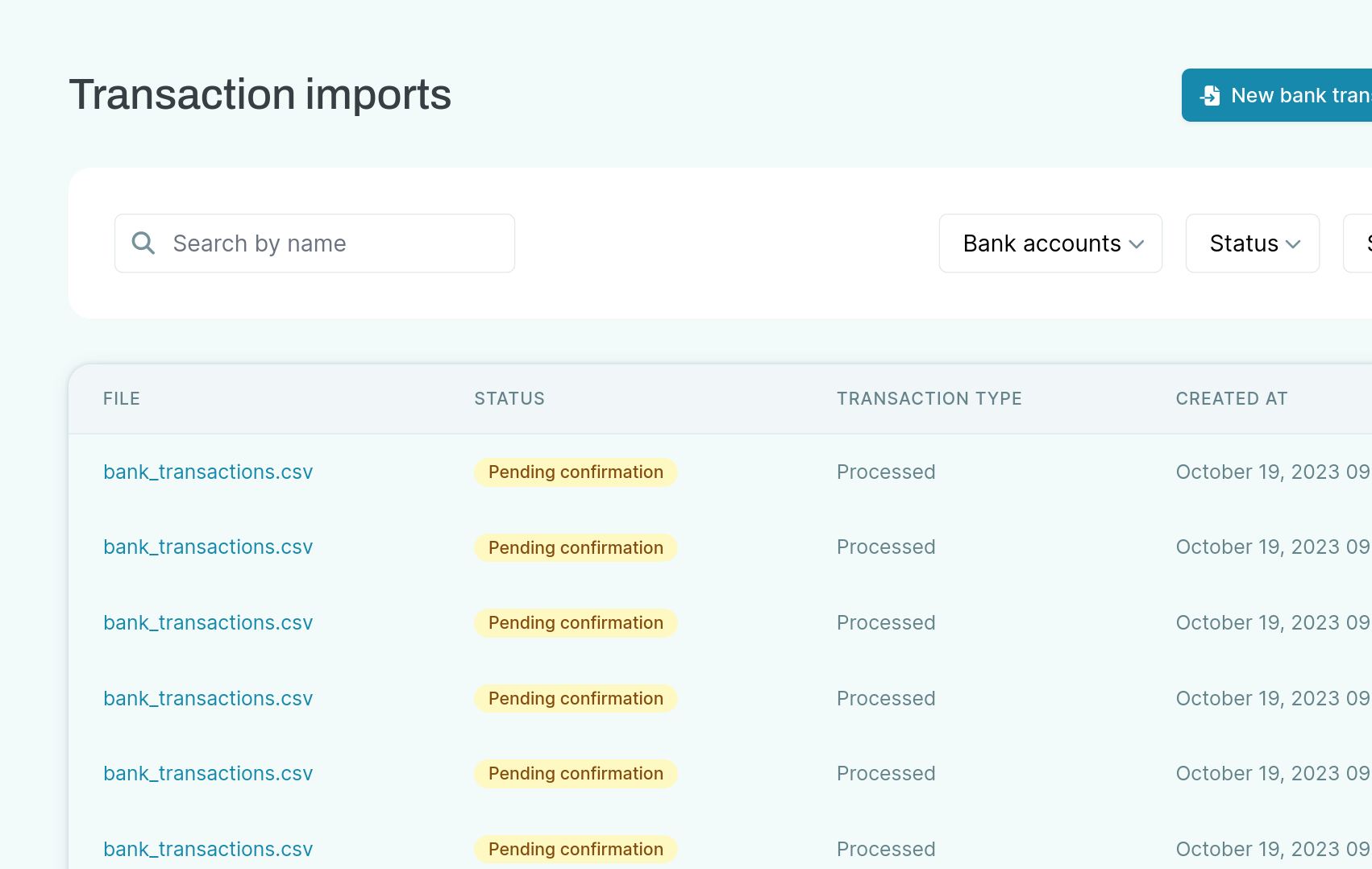 Transaction monitoring
A systematic process to analyze transactions continually. This process aims to identify unusual transactions that may indicate money laundering.
When our system identifies unusual activities, it generates alerts automatically.
Both real-time monitoring and batch processing.
Monitor both planned and processed transactions.
Assess the situation, gather additional information and decide whether to take appropriate action.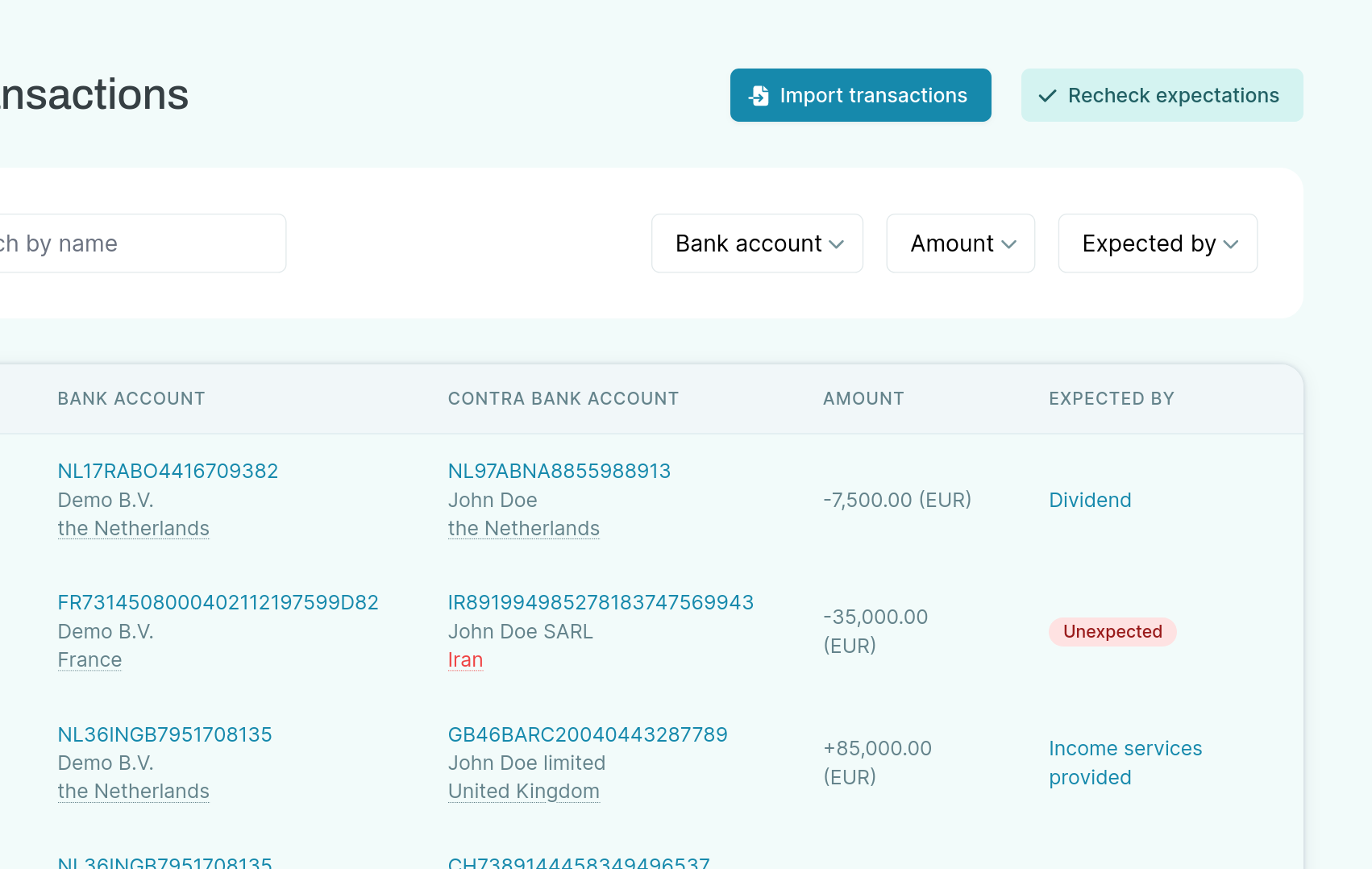 Connected bank coverage
Discover which banks we support for automatically importing transactions. Is the bank you are doing business with not listed? Please contact us to discuss whether we can add this bank connection.
Bank not found?
Don't worry, these are just the banks we currently have a direct connection with. Please contact us to learn if we can connect with your bank via other means.
Tailored solutions, for

everyone

.
*All prices are excluding VAT